Sign up today
Sign up to start accepting online payments within 24 hours
After a payment is made, when do I receive my funds?
Credit card, debit card, and ACH payments will take approximately 2 business days to settle to your bank account.
How do I track payments?
You will have access to our online dashboard where you can track and reconcile all payments that have been made. You can add as many users as you would like to the dashboard with no additional cost.
Are these transactions secure?
ePayPolicy doesn't store any credit card or ACH information. Once a payment has been made, verified, and processed, we then expunge the client data from our system. We are PCI Level 1 compliant which is the highest level of compliance from the Payment Card Industry. We go through an annual audit of our systems and processes to ensure we are doing everything possible to keep you and your customers' information secure at all times.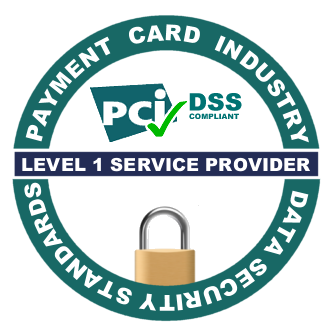 "The main thing I can tell you is that the monthly statements are much easier to understand than a bank where you have various percentages. In addition, our customers really like ePayPolicy. We work with trucking businesses that are now able to pay their policies while they are on the go. We've seen other services that support online payments, but we are staying with ePayPolicy."

"ePayPolicy has transformed our accounts receivable workflows. We have significantly reduced our aged receivables and have found that our pre-pill invoices are being paid timely and in many cases well before our required due date. Our clients have welcomed the addition of this secure electronic payment portal branded to our agency. I have been more than pleased with the services provided by ePayPolicy."

"ePayPolicy is just plain easy to use. We don't have to deal with chasing down paper checks anymore. On top of that we get our money faster which means we do business faster!"

"ePayPolicy saved at least 2 accounts in first the few months we started using it. Without ePayPolicy, we'd be dead in the water. It's a game changer."

"We are excited to team up with ePayPolicy for our business. It has made obtaining payments from our clients much easier for them and us. Ability to pay by credit cards or check/ACH from any web browser on the go. ePayPolicy is very customizable, their owners & customer service are quick to respond and extremely helpful. Thank you for a great product. No one likes to pay bills, but this feature makes it painless for both the customer & business!"

"Our agents love it. It's been so convenient to have this at our fingertips. We highly recommend ePayPolicy."

"I first found out about ePayPolicy when I bumped into Milan. I was telling him about an issue I was having with another company that would only approve us for $1500/transaction because we were a scratch agency at the time. Well, that's just not enough when you're dealing with commercial clients. Milan said he could do it. I thought, 'Yeah, right...another Yes Man,' but he DID do it! We were setup and processing transactions in less than 24 hours! I have no complaints about ePayPolicy, which is unusual for me, and everything works really well. Keep up the good work!"